Leather is one of those few upholstery options that effortlessly becomes the centre of attraction in any home décor scheme.It's mostly used to give a rustic yet soothing personality to a room. To understand the awe-inspiring beauty of an upholstery leather, just gaze at a burgundy faux leather couch in a matt finish. It's a surreal experience,which in most casesis nearly inexplicable. Furnishing fabrics such as silk & velvet have their unique charm as well; but, when you need something classy and robust, leather is right there at the top of the pile.
Natural leather looks stunning,but many people shy away from it because of some inherent problems;it's quite expensive, requires a lot of maintenance (not very forgiving when it comes to staining and soiling), questionable manufacturing process (animal cruelty, considerable energy wastage, and use of harmful chemicals), large pattern variations in the same hide, etc. To address these problems and provide a better alternative, faux (or artificial) leather is commonly used today for upholstery.
Two popular types of artificial leathers are polyvinyl chloride (PVC) leather and polyurethane (PU) leather. Generally, PVC is used more for upholstery and PU is more common in apparels. Both of them require minimal maintenance, are water resistance, retain their color for a long time, and have high durability. Also, both of these alternatives are appreciably cheaper thanreal leather. Unlike PU leather, PVC is able to replicate the aesthetics of a genuine leather to a very high degree.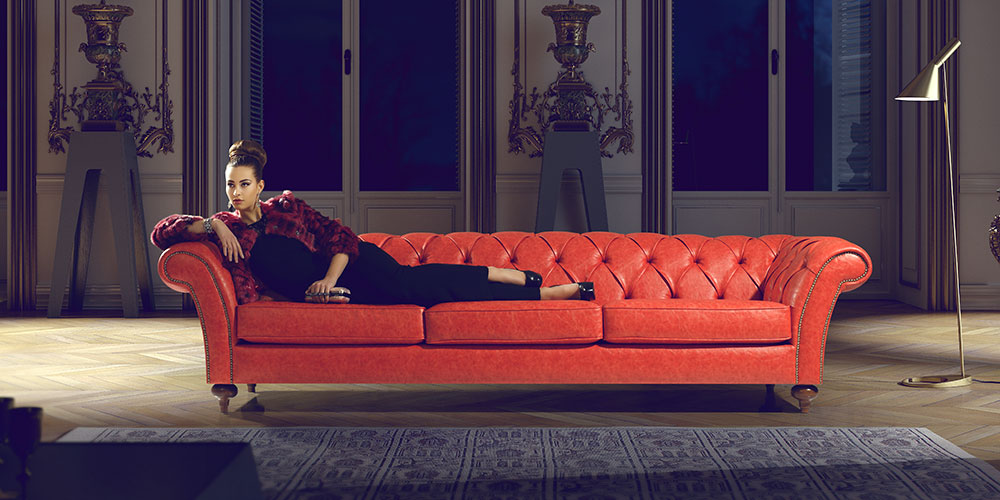 At York, you'll find PVC faux leather for upholstery in various types of finishes and colors. Some of the finishes include: scaled, satin finish, denim finish, glitter effect, matt finish, gloss finish, crocodile leather effect, reptile leather effect, decorative leather, and leathers with metallic jacquard patterns.There are myriad choices available when it comes to colors. From the timeless orange (pumpkin) & burgundy, to captivating pink and violet, there is a color for every home décor scheme. Please visit York's showroom in Dubai, or leading retail showrooms across Middle East, to check out our wide range of faux leathers and furnishing fabrics.