It's amazing how a small piece of furniture could drastically transform the mood of an entire home décor. Over the years, we have been asked many times to recommend a furnishing fabric that can go well with a Victorian style décor, and we instantly ask our customers, 'Have you tried using velvet for upholstery?' Apart from pure silk (which is exorbitantly priced), there is no other fabric that can give a royal sheen like velvet. Also, the softness that comes from the short dense pile makes it the epitome of comfort and style.
Velvet, rather than just being a fabric, is more importantly a unique weaving style used to create a pile effect. Various types of fibres are used to create a velvet fabric such as silk, viscose, cotton, polyester (usually with cotton), wool, etc. They vary from one another in terms of shine, softness, texture and price. So, when you buy velvet as a furnishing fabric, make sure to know the type of velvet that you are purchasing, as they may vary from natural to synthetic.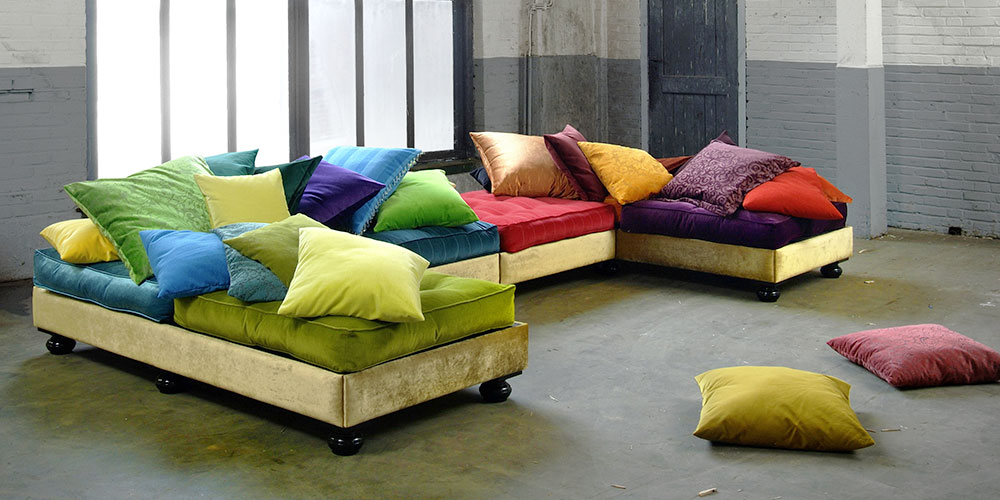 Velvet comes in numerous colors, as some hues are used more than others. Royal blue and plum are two vintage colors that are used widely across different home décor concepts. But, colors such as ivory and grey also go well with a neutral scheme. A velvet sofa in violet (grape, to be precise) looks equally stunning. Like colors, velvet also offers numerous choices when it comes to finishes.
At York, you'll find a huge collection of silk, polyester, viscose and cotton velvets, in a wide range of colors. Various styles available include embossed, pile on pile, matt finish, glossy finish, jacquard velvets, plain (short pile), marble finish, and long-pile plain velvet. You can visit our showroom in Dubai, or any other leading retail showrooms across Middle East, to check out this mesmerizing fabric along with other furnishing fabrics available in our stores.