If you have kids and pets, then you must have reluctantly taken the role of a strict warden quite a few times. In fact, many people shy away from furnishing fabrics like velvet and silk because of the maintenance required by these fabrics.However, by being vigilant and following some simple steps, you can keep your upholstery fabric fairly new for many years. In this blog we'll discuss some of the ways to maintain faux leather and velvet.
Cleaning Faux Leather
Faux leather, also known as leatherette (PVC type), is widely used for sofas as a substitute for real leather. PVC leather doesn't require a lot of maintenance, but as a preventive measure, it should be cleaned regularly to avoid scratches on the surface caused by dirt particles. Vacuum cleaning once in a week should keep your faux leather in a good condition for a long time.
For cleaning dirt and innocuous oil marks caused by body, junk food, etc., blot the area with a paper towel,instead of scrubbing it. Most of the dirt/oil will be sucked by the paper towel leaving no residue behind. In case there is still some residue left, make a solution of warm water and a mild dishwasher detergent. Damp a soft rag with this solution (don't drench it) and apply it gently over the stain to remove the residue. It's a good practice to first check the effect of the detergent used on a small test area that is not visible.
Please note that strong detergents and chemical cleaners can cause irreversible damage to your faux leather and it's best to avoid them. In case of a nasty stain, it's highly recommended to use professional cleaning services.
Cleaning Velvet
Velvet is one of those furnishing fabrics that can easily enliven any room. But,as an upholstery fabric, it must be used in those places that don't receive a lot of activity. It's a delicate fabric that requires considerable amount of care. Two important terms related to velvet are nap and pile. Pile refers to the length of the threads of the fibre, on the surface of the fabric,and nap denotes the direction of these threads. It's imperative that the pile and nap retain their original state while cleaning,otherwise the texture and looks (color & shine) of the velvet fabric could change dramatically.
For regular maintenance, you can use a brush or vacuum cleaner,but make sure to clean in the direction of the pile to avoid crushing and pile distortion. For some synthetic velvets (like the polyester velvet), you can blot the spill with a paper towel; thereafter, use a solution of warm water and a mild dishwasher detergent with a soft rag on the spilled area. Do not scrub, only gently blot the area with the paper towel as well as with the rag. This is done to ensure that there is no crushing and pile distortion.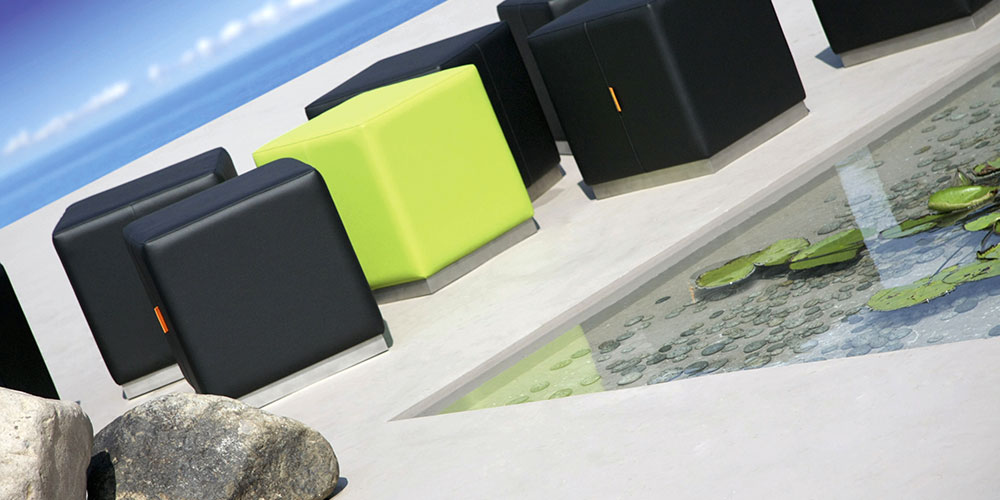 For natural fibre velvets, it is better to take the help of a professional cleaning firm. Most furnishing fabrics can retain their form and charm for a long time provided they are properly maintained. While buying an upholstery fabric, make sure to ask about the cleaning requirements and protective coatings available for the said fabric.