PANTONE 18-3838 Ultra Violet being declared as the PANTONE® Color of the Year 2018 evokes a sense of new discoveries beyond our present time. A color with great symbolic depth like the night sky brings inspiration to desire an unknown world.
"The Pantone Color of the Year has come to mean so much more than 'what's trending' in the world of design; it's truly a reflection of what's needed in our world today." – Laurie Pressman, Vice President of the Pantone Color Institute.
This Year's color adds spice and brightness, calling for attention to a tufted couch, piece of art, or a simple accent cushion with a little universal texture in a contemporary space that would lift the whole atmosphere to a spiritual level.
A tinge of purple infused in your set color palette does no harm. Sometimes staying away from the limelight is the best way to shine.
Ultra Violet would be the perfect start up trend to Beauty & Fashion, and soon will definitely make a stand-alone statement in the world of Home Décor. A spiritual life embodies in the soul of this color. A simple decorative element can be implemented in your home in the most provocative way.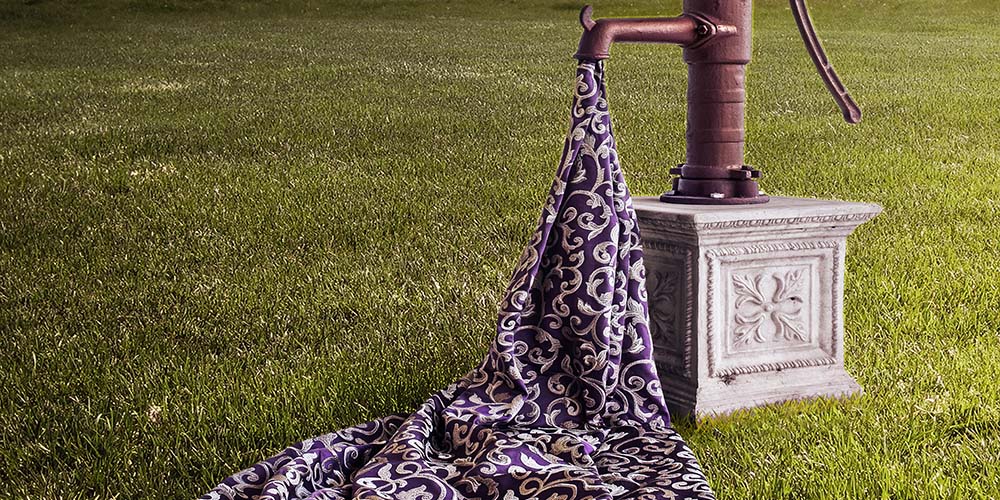 You can't bottle up that fluidity with such a vibrant hue. A scroll over-flowing with thriving vibes of purple can take you in so many directions.
A light subtle shade of purple is the most soothing view. Fine linen looking textures with floral flowy drapery backed up by a delicate sheer is just one of the essentials.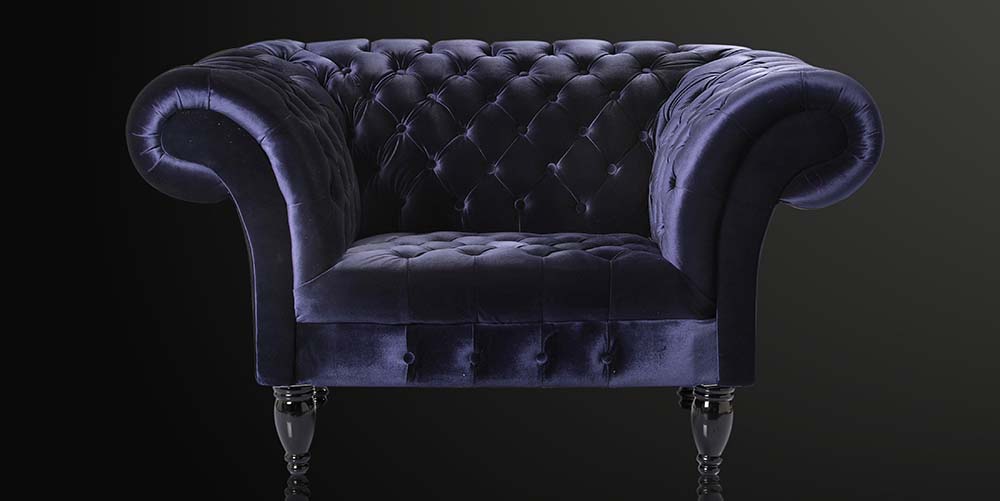 The color is much more than just about fascination. It empowers designers to inspire and influence. The Pantone Color is a guiding direction for the world of trend and design. Why not create a signature piece for your home? Bring in a velvety purple upholstery for a unique furniture piece.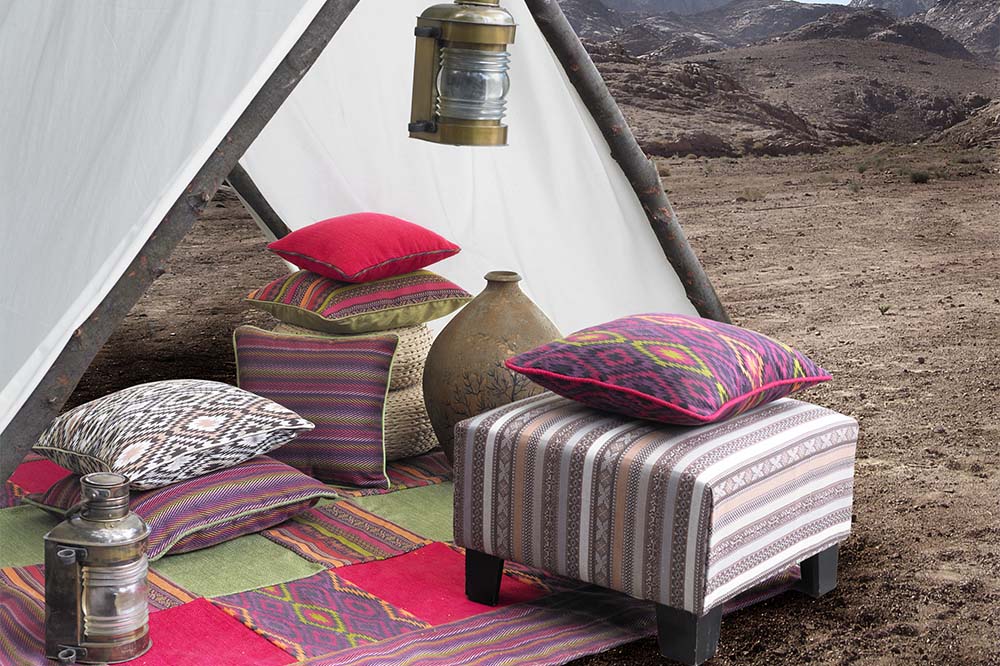 A MUST have in the Middle East. Bring life to your camp out experience with a fusion of purple in our Aztec designed fabric.
Ultra Violet becomes all the more luxurious and glamorous when placed with golds or greys, evoking distinct appearances with different materials. Even the classics are in love with this shade.