Stripes trend still trending all over? Don't be surprised!!
Stripes have been around for a long time in the fashion industry. Over the period they have now moved into the world of design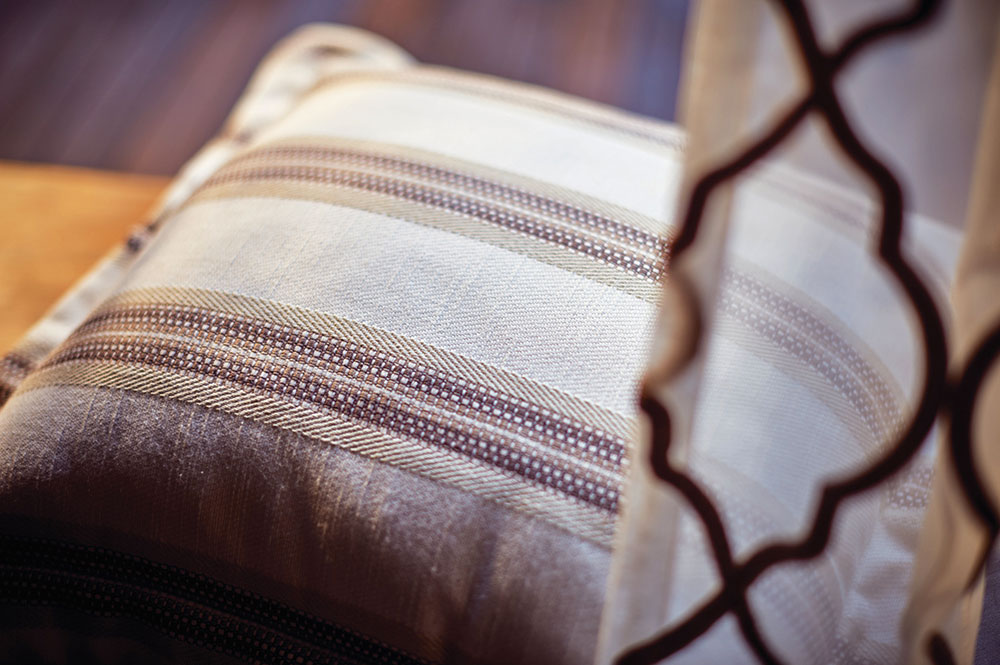 From cushions, curtains to wardrobe and stylish floor rugs. Be it thin or thick, horizontal or vertical, stripes are one of those patterns that are simple yet significantly impact when used in designs.
The authenticity of the stripes trend will give your interiors a style update that is timeless and chic without giving a look which is heavy and crowded. The enduring appeal of the strip trend is a classic statement in the fashion industry.
Playing with stripes can help you create a look that suits and styles your home décor better than usual styles.
Horizontal or Vertical?
Should stripes be vertical or horizontal? There is no particular way since the strip trend is an illusion to the eye.
If your stripes are horizontal, it makes your room look wider, which in fact isn't a bad thing! So, decide whether you want to accentuate the height or width of your room, and accordingly, pick your stripe.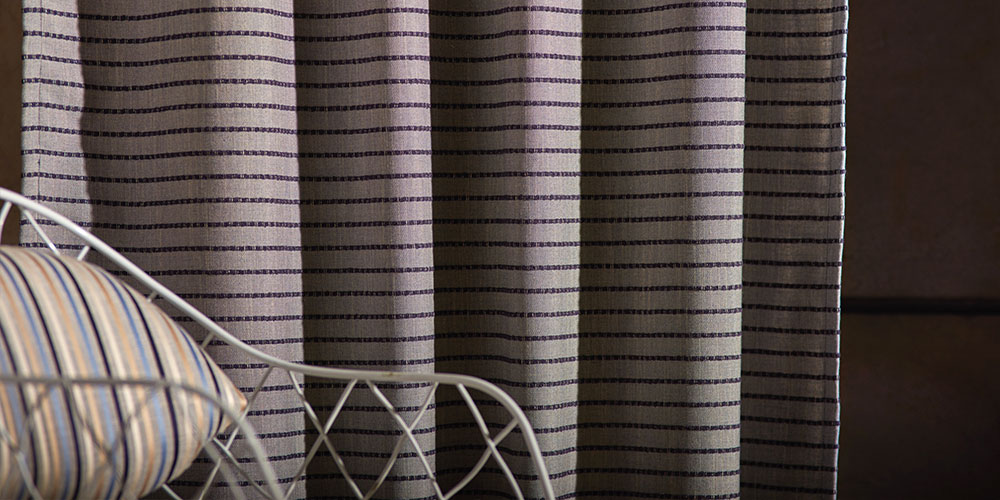 If you follow the traditional method of keeping your stripes vertical, an illusion of a higher ceiling can be created. It all depends on the type of space you want to create.
Vertical stripes on walls create a more bold or subtle look which will draw the attention to visually add height to space, whereas horizontal stripes will force a side-to-side gaze that will widen a smaller room.
So, which will you choose, horizontal or vertical?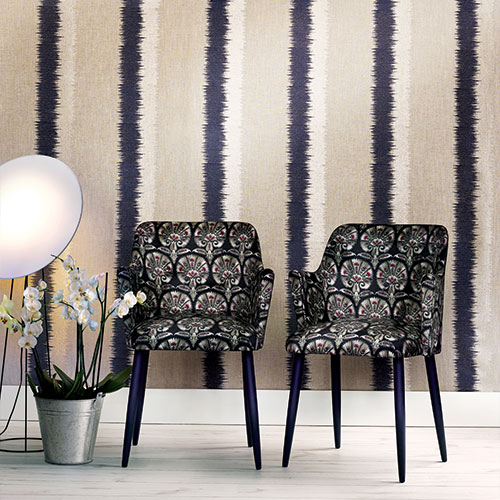 Thick or Thin?
Again picking either a thick or thin stripe is both a positive style change. Keeping in mind the space that you're working with, if you are designing in a smaller space then choose thin stripes being the easier way to get a seamless and much broader look. Thick stripes, on the other hand, are better fitted for larger rooms.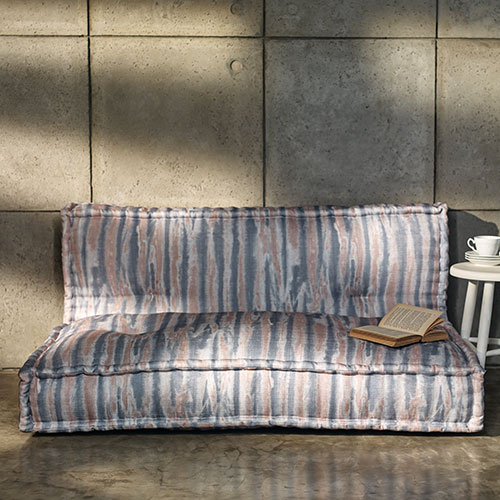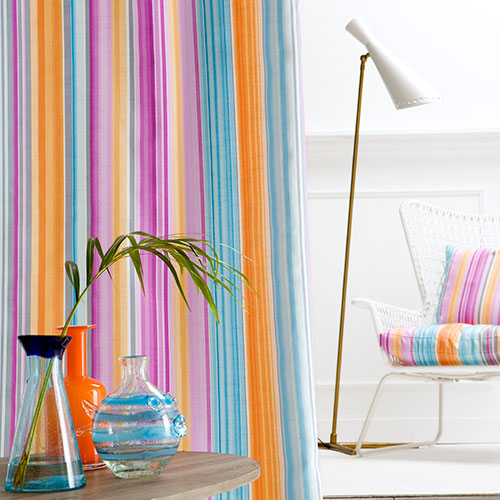 Besides this, do consider the width and color of the stripe. A thick banded stripe is ideal for creating a bold graphic statement without being too heavy on the eye. Whereas, a simple two-color stripe using a bright and a neutral is recommended for a rather luxurious appeal.
Playfully Colored Stripes
A great way to play a bold look with a variety of shades is to bring a pattern like stripes into your home. With the numerous variations that make it appealing, the possibilities for using the simple stripe are endless.
Little drama does no harm! Contrasting colors will instantly provide an impressive backdrop.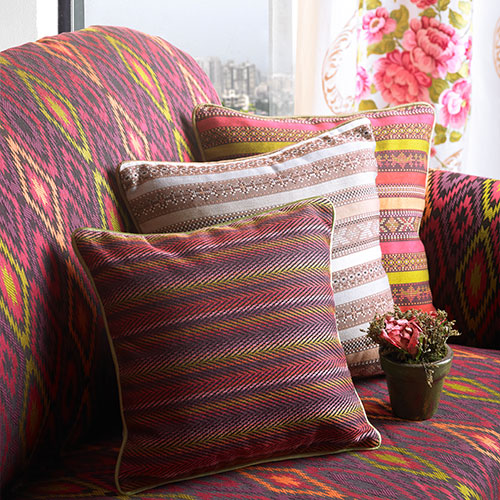 Looking for a pretty playful vibe? Multicolored thinner stripes can add an exciting element.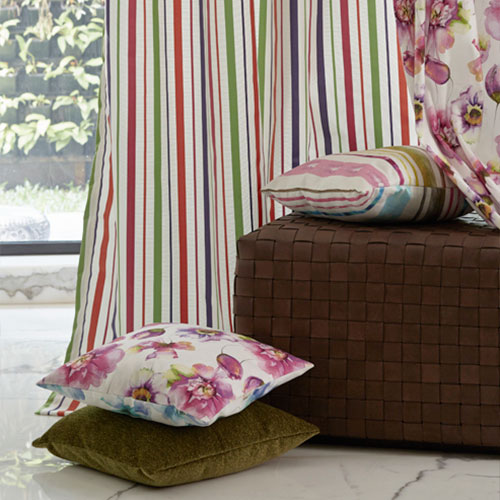 The mundane monochrome trend that a stripe is known for, doesn't always have to be black and white. No doubt that they are quite impactful with this color. However, be careful with your color choices as colors can clash so it is always safe to have contrasting colors.
Stripes with brighter shades can be used in a bedroom to enhance the appeal of the accent color in the room. But a black and white bedroom can be tuned to a more sophisticated design set just by adding a striped floor rug.
While color being a very important element to consider, it eventually represents your own personal style. A monochrome stripe would blend more with a contemporary space, while the brown and cream shades complement a softer surrounding, and colorful stripes allow you to awaken your creative side.
Curtains
Sometimes a wallpaper or paint finish is just not enough. Adding one striped curtain is may be all that stripe that you really need. Aim for rich colors with a length that creates an illusion of taller ceilings.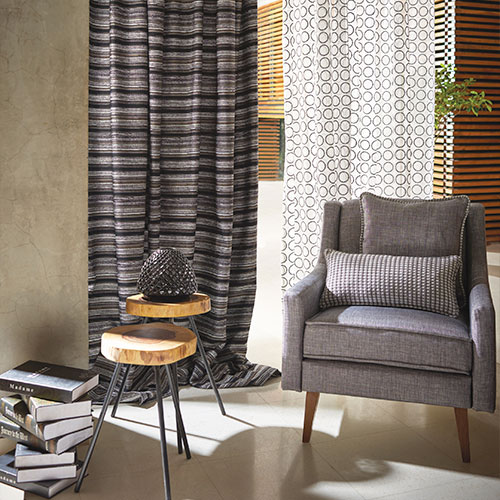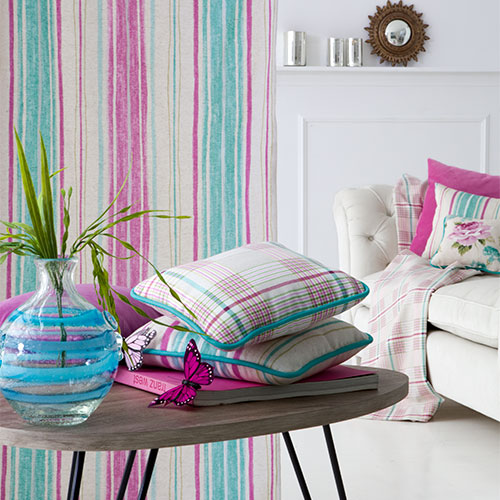 Don't associate stripes with children's rooms. The stripes trend can be carried out in a more stylish and elegant manner for any room or décor. Be mischievous with your window coverings and room designs.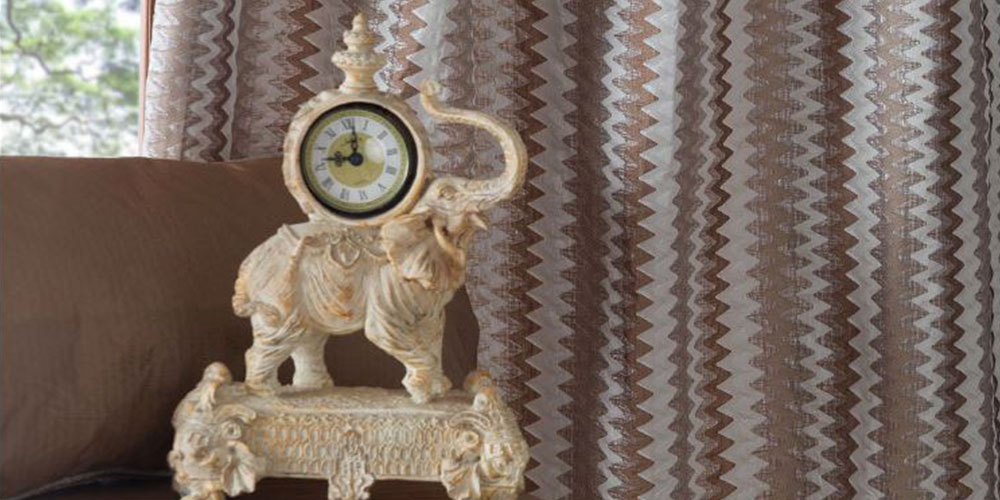 Just to add a tinge of color to a room without making it look too solidified, bring in some broad stripes with some hanging blinds to emphasize the room. Opt for thinner stripes to create a subtle effect.
Cushions & Upholstery
Bring in high fashion design trends to your space by simply adding a striped furniture piece as a stand out element.
For something with a bit more opulence, armchairs offer a classic and elegant taste. We recommend the stripe design from our Victoria 135 collection. Made from a 23% Poly. Fill, 16% Cotton (CH), 61% Spun Vis (CH) pile, its luxurious feel of colors will be admired now and for years to come.
Or for a subtle style, a striped sofa makes a sophisticated addition to your living space. With wide natural yet light stripes, this carefree sofa has comfort and style to spare.
If your current furnishings feature block colors, then try accessorizing with striped scatter cushions. Stay within the color scheme and choose simple pieces to accent the look.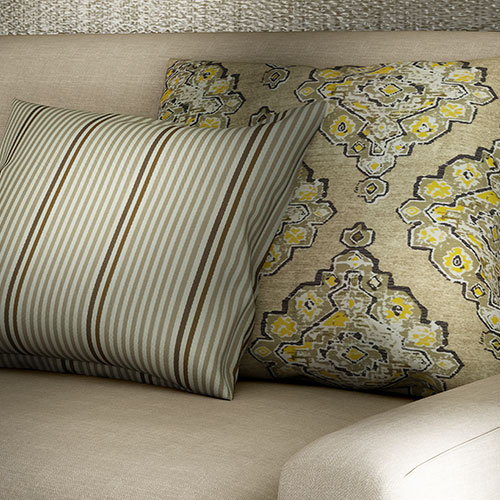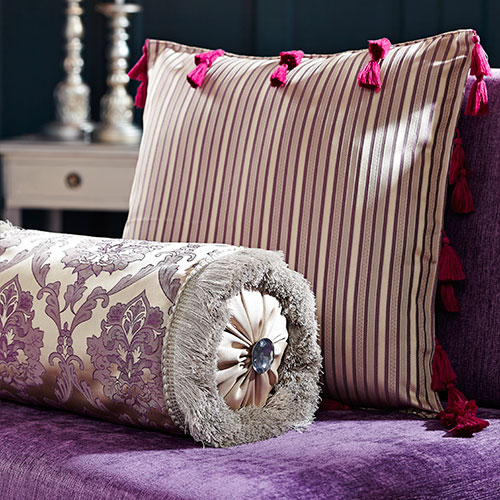 This classic trend is here to stay. Very few patterns have the survival power of stripes; don't hesitate to bring this trend into your home!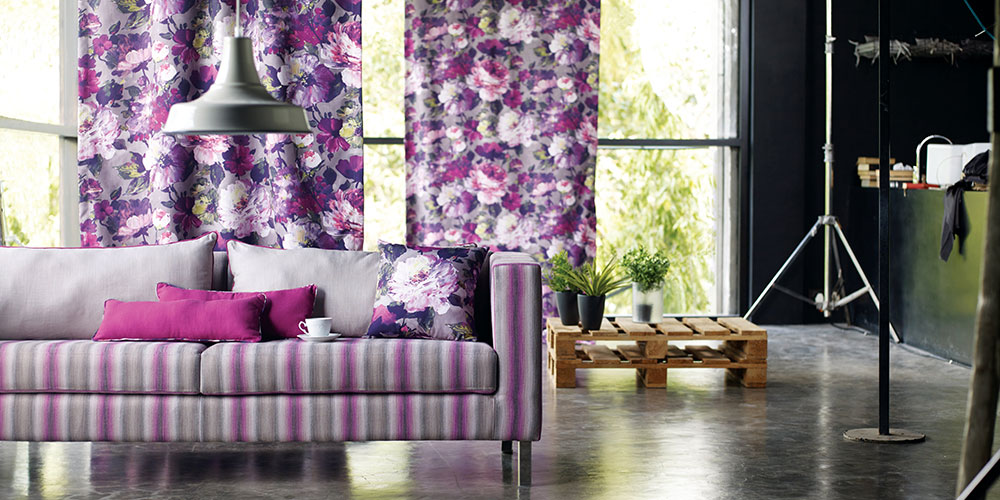 The real question is, what is your way of incorporating the stripes trend into your home décor?