Plain textured fabrics can effortlessly lend a tranquil and organized look to any space. By experimenting with different types of textures ranging from coarse to smooth, you can add a new dimension to your living room. Use a rugged plain fabric in ivory or green to accentuate a rustic look or a textured linen in royal blue to give the same space a regal edge. When it comes to furnishing fabrics, plain fabrics offer virtually endless choices in textures and associated patterns.
Recently at my friends' house, I was awed by their crushed-finish velvet sofa in floral white. The granular texture of the fabric was deceivingly smooth to touch and added a lot of character to the sofa. Perfectly complementing it were the crushed velvet cushions in a number of darker colors. Often, five or six different types of yarns are used together to weave riveting plain fabrics that could display numerous textures. In fact, the real beauty of a textured piece could only be fully appreciated when it's on a plain fabric.
If you are planning to buy new curtains, then consider ribbed linen or viscose velvet in neutral colors. They are an excellent option when you want them to add elegance to a room without overpowering other colors in the room. At York, you can find a plethora of captivating plain textured fabrics for upholstery and curtains in various designs and colors.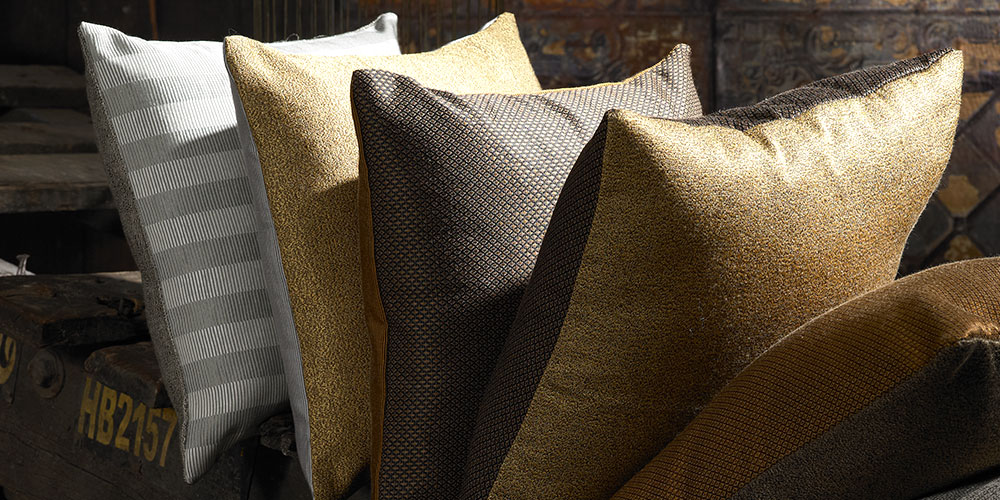 Visit York in Dubai or other leading retail showrooms across Middle East, to choose from an impressive assortment of furnishing fabrics.